Open Your Gift
Rev. David Schmidt
January 1, 2021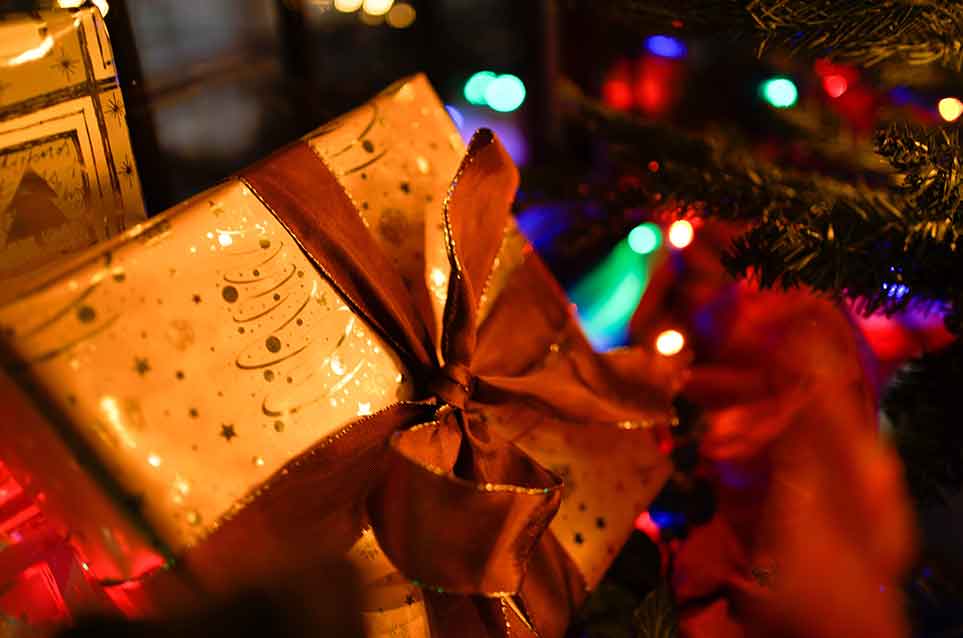 What did you get for Christmas? Did you get pretty boxes wrapped in wrapping paper and bows? I'm sure you did. However, if someone asks you what you got for Christmas, they are asking about what was on the inside of those wrapped boxes. Nobody receives a gift and says, "A box wrapped in pretty paper, just what I always wanted!" Gifts aren't meant to be in boxes. They are meant to be opened up and enjoyed. We don't really receive them until we open them.
The same is true for us who have been given the most amazing gift imaginable. In baptism we were given the Holy Spirit, and with the Holy Spirit, faith to trust that Jesus died for us to give us eternal life. Out of his love for us God sent his Son, Jesus Christ, to die for us, and in baptism he has connected us to his cross so that we will have eternal life. As Paul says in Romans 6:3 "Do you not know that all of us who have been baptized into Christ Jesus were baptized into his death? We were buried therefore with him by baptism into death, in order that, just as Christ was raised from the dead by the glory of the Father, we too might walk in newness of life."
Baptism is a free gift from God, but unfortunately too many people leave it unopened. When we are not drawing strength from our baptism all sorts of problems occur. We become more anxious about our future. We are less likely to forgive others and will find it easier to hold grudges. We allow the opinions of others to determine our self-worth.
So how do we open this gift? We remember that we are baptized. That means we remember promises that God has made to us. In baptism God claims us as his own. Remembering his presence in our lives overcomes our worries. Baptism connects us to the cross and delivers God's forgiveness to us so that we can forgive others. It also gives us a new identity as children of God and therefore the opinions of others shouldn't matter. What God gave to you at your baptism continues to be true today. Baptism is truly the gift that keeps on giving. In this New Year may we open it daily. Happy New Year!