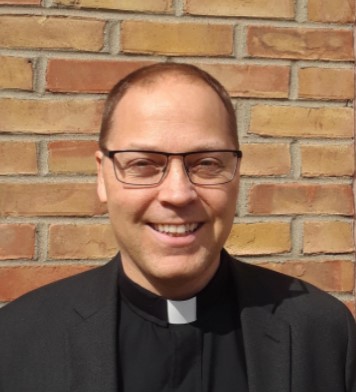 Pastor David Schmidt came to Faith Lutheran Church in the summer of 2019. He grew up in Oklahoma and Tennessee. He received his BA in Philosophy and Religion from the University of Tennessee, Chattanooga and his Master of Divinity degree from Concordia Seminary in St. Louis, MO. He is married to his wife Jen, and they have one son, Luke.
Pastor Schmidt previously served as the senior pastor at St. Paul Lutheran Church, Royal Oak, MI from 2013 to 2019. Prior to that he served as associate pastor at St. John's Lutheran Church in Waltz, MI from 2005 to 2013.
Pastor Schmidt enjoys preaching and teaching, and during his time off he enjoys bike riding, movies, and live music.